Win a SportsYoga Personalised Training Program
Competition Time !!
At SportsYoga.ie, I have created a new concept in training . I believe that balance is the key to success and longevity in your sport. The winner of the competition will receive a personalised training program including a Mp3 recording to ensure  that the winner will have access to the visualisation of their game on a daily basis.
Click on my website and fill in your email address and good luck!
The winner will announced on March 20th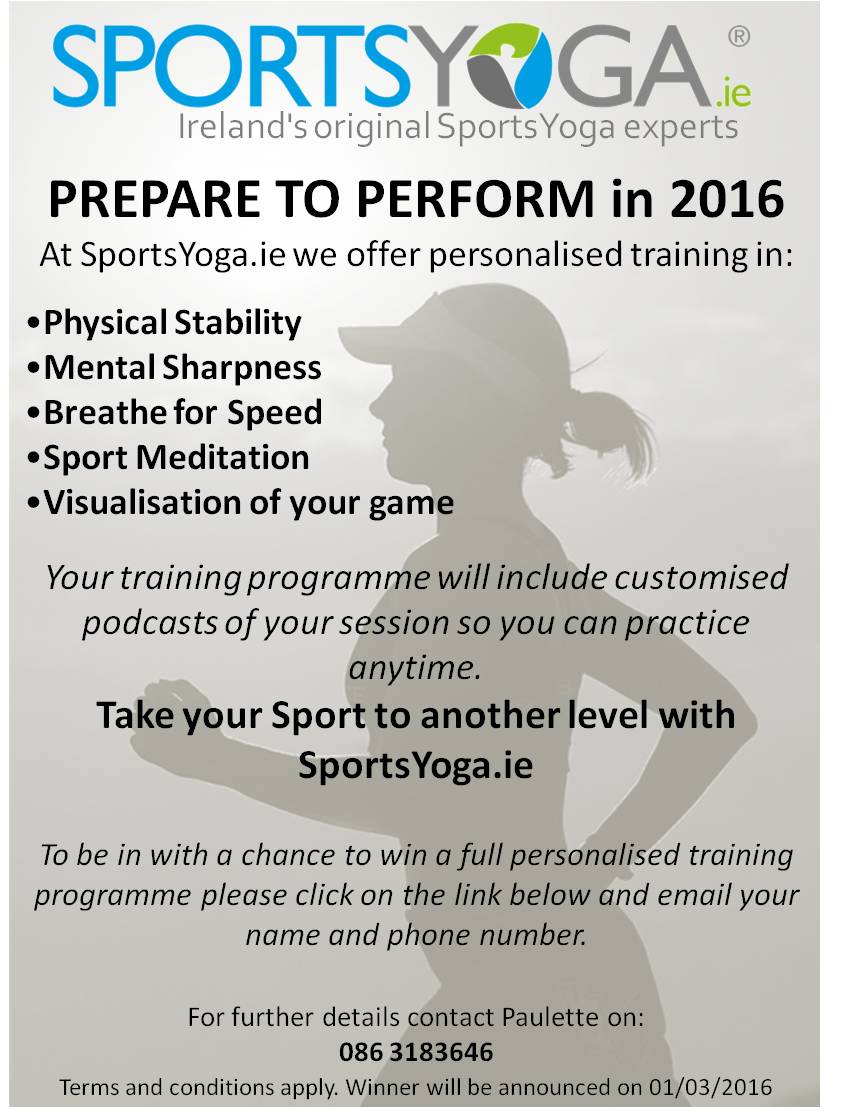 « SportsYoga Weekend Retreat for Athletes. Winner of the SportsYoga.ie Training Program . »